Thinking About Upgrading Your Ram 1500 With Aftermarket Parts? Look No Further Than Ryan Chrysler Dodge Jeep Ram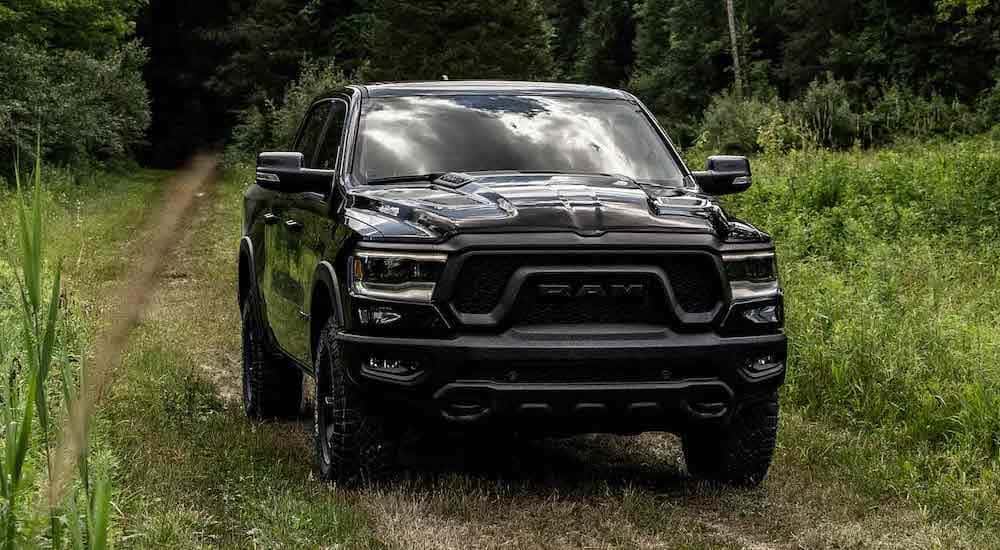 Aftermarket parts for brand new or used vehicles aren't anything new. People love to tinker with and upgrade their vehicles as they see fit, especially if they buy a purpose-built car or truck for a specific activity. For instance, it's not uncommon for truck shoppers to buy a pickup and then get an aftermarket lift kit. In some cases, some enthusiasts add fog lights to the top of the cab, or Jerry-rig custom compartments into the bed. But for those buying a 2022 Ram 1500 who might be new to the aftermarket game, you're probably asking, "Is there a Ram dealer near me that offers aftermarket parts?" The answer is a resounding "Yes!". We here at Ryan Chrysler Dodge Jeep Ram are your premiere Ram 1500 dealership, located in Williston, ND, and offer a wide selection of Ram 1500 parts and a knowledgeable parts department available to answer any question you may have.
Now, keep in mind that not every aftermarket project needs to be large-scale and expensive. Some people opt for simple accessories like custom air fresheners or stylized floor mats. In other cases, you might opt for seat or dashboard covers. Further up the chain, there are accessories and parts such as custom headlights or tail lights, mudflaps, or bull bars. On the aesthetics and handling side, you might find sports pedals or a racing steering wheel more up your alley. Higher up the aftermarket grade, you have intercoolers, intake and exhaust upgrades, or performance-graded ECU tuners. There are many different ways to upgrade, modify, or change up how you drive, look at, and appreciate your 2022 Ram 1500, and we here at Ryan Chrysler Dodge Jeep Ram have the parts you are looking for and can help you every step of the way.
We Carry a Vast Array of Aftermarket Parts
At Ryan Chrysler Dodge Jeep Ram, we carry an assortment of aftermarket parts for the Ram 1500. These parts vary based on packages available at our dealership. You will even find specific accessories from available trim packages, depending on what equipment groups are being sold. If you are looking for a specific part or have any questions about availability, do not hesitate to contact us. Our helpful team in the parts department will point you in the right direction to find the exact part you're looking for. You can also save time and order the part directly on our website by filling out an order form.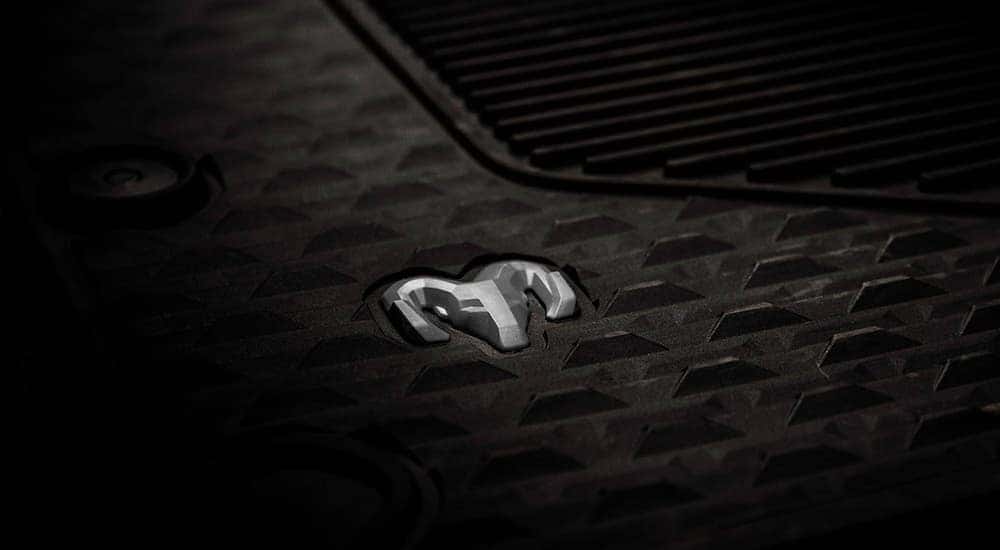 What Kind of Aftermarket Parts Are Available?
Typically most of the aftermarket parts will be OEM (official equipment manufacturer) parts made available directly from the parts maker; in this case, that would be Mopar. Any replacement parts you need would be available to order from us. In regards to parts used to accessorize or improve the truck: those parts are definitely available, and once again, it all depends on the truck's popularity and the kind of trucks people buy in the area. Again, feel free to contact us, and we'll find it for you.
OEM Mopar parts are available for every aspect of customization for your car, from larger parts like fuel pumps, catalytic converters, and spark plugs, to more cosmetic options like floor mats, wheels, and roof rails. If there is a part of your car you are looking to change, there is more than likely a part for it. These aftermarket parts also include more extravagant electronic improvements like a wireless charging pad to adding a remote start option to your vehicle. If you feel like you are missing a key feature on a recently purchased vehicle due to a higher trim being out of your price range, adding an aftermarket part is a way to correct this.
The newer a truck is, the harder it may be to find aftermarket parts at a specific dealership. So the kind of aftermarket parts you can find for a 2022 Ram 1500 at Ryan Chrysler Dodge Jeep Ram is completely dependent on how popular the Ram is in the area. Regardless of whether the part is in stock or not, we will be able to order it for you quickly and hassle-free.
A good example of availability is that some dealerships may be known for selling off-road iterations of the Ram 1500, such as the Rebel or the TRX. If those particular trucks are popular, they might have plenty of mounting brackets, splash guards, skid plates, and wheel flares available for off-road enthusiasts. If more utilitarian trims are popular, such as the Longhorn, Big Horn, or Tradesman, then you might find that we have a healthy offering of cargo nets, racks, hitches, and tow kits available. Our available parts are regularly changing.
Can't Find the Part You're Looking For? No Problem. We'll Find It for You
Don't fret. While we may not carry what you need in our parts department, we will absolutely find it for you. Our online auto parts order form will make ordering your part stress-free. Typically Ram dealerships such as ours have access to Mopar parts, which is the official supplier of Ram 1500 OEM components. So if you want to upgrade something simple for your Ram 1500, like the carpet or the seats, you can use the online form from our website, and we'll let you know how long it will take to get it. For bigger, more complex parts such as a better powertrain, new exhaust, high-performance intake, or exhaust, you can also use the form to request the parts you need for your truck.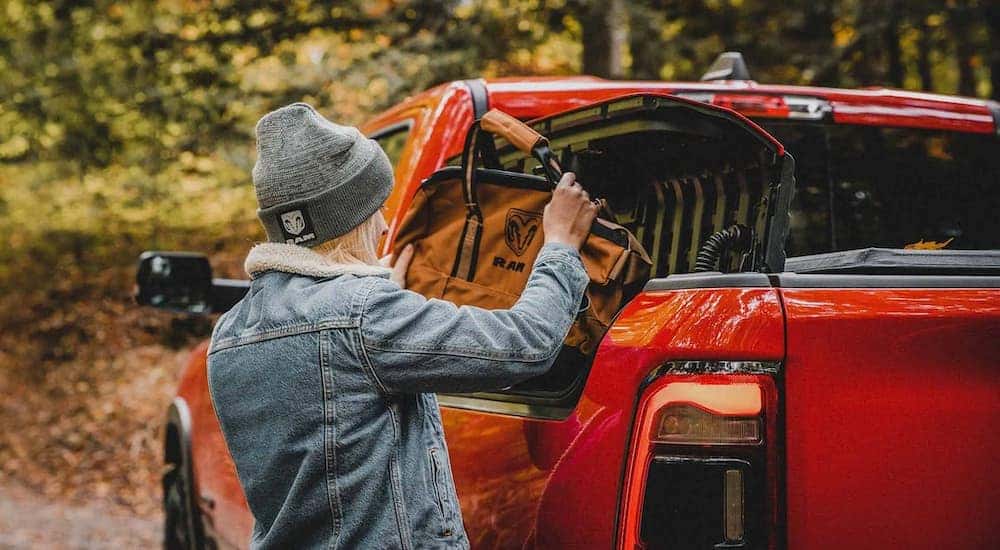 Find Your Aftermarket Parts at Ryan Chrysler Dodge Jeep Ram
Of course, a large part of the availability factor will depend on what you're looking for and what sort of changes or alterations you plan to make to your 2022 Ram 1500. The good part is that given the popularity of the 1500 series of trucks, it makes it a lot easier to find upgrades for the light-duty variations of the truck. Those who want to add, remove, alter, or upgrade their Ram 1500 shouldn't have any problems doing so if you get in touch with our team here at Ryan Chrysler Dodge Jeep Ram.
It can be overwhelming to think about the wide array of customizable options that are available for the 2022 Ram 1500. With the sheer amount of available aftermarket parts, the choices are endless. We here at Ryan Chrysler Dodge Jeep Ram are your premiere aftermarket parts dealership and we welcome you to come in and speak with the knowledgeable staff in our parts department about what customizations you were looking to make on your Ram 1500, and they'll give you all the options you have available. If there is any part not available in our inventory, we can easily order it right at our store. You are also free to order a part directly on our website by filling out an online order form and we will get you the part quickly and efficiently. Upgrading your Ram 1500 with aftermarket parts shouldn't be a stressful ordeal. There are countless ways to customize your truck and make it your own. Let us, here at Ryan Chrysler Dodge Jeep Ram, help you. Contact us today.