The Dodge Ram Story: Their Origins and Where They Are Now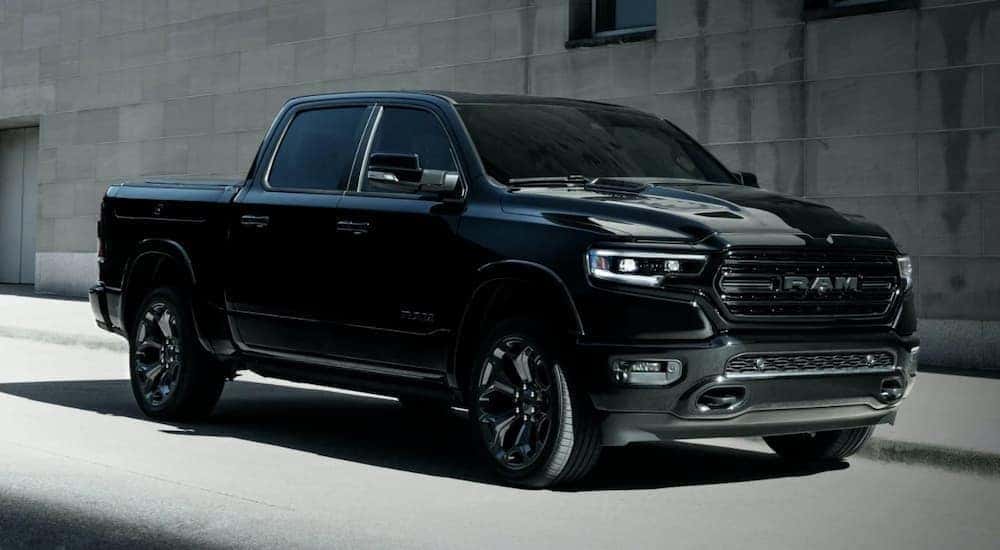 If you've been in a used Ram dealer lately, you might've been reminded of a time when Ram and Dodge coexisted in a single pickup. For a while, Dodge Ram was synonymous with work-ready trucks. They had a ram emblem on the front, "Dodge" scripted on the back, and a whole lot of capability in between. Today, Dodge and Ram represent two distinct and separate car brands, complete with their own respective performative strengths and fan bases.
For those with fond memories of Dodge Ram trucks, the termination of the iconic pickup line has bred some confusion. You may be wondering what the difference is between a Ram vehicle and a Dodge vehicle, how they became a singular brand in the first place, and why the pairing was split up. The story is a pretty interesting one that started back in the 1860s when two brothers with a knack for mechanics and a talent for marketing were born.
Dodge's Beginnings
Dodge was founded by brothers John and Horace in the early 1900s. As fate would have it, the Dodge brothers were born in Niles, Michigan, just 200 miles west of the city that would soon become the automotive capital of the world; Detroit. Their father owned a machine shop, so naturally, they had an interest in engineering that was nurtured at a young age. John and Horace would go on to start their own successful car parts company and quickly nabbed a contract building transmissions for Ransom E. Olds' car company, Oldsmobile. Before long, the Dodge brothers were building engines for Ford.
The Dodge brothers were early investors in Ford, with John serving as Vice President of Ford Motor Company for many years. He stepped down as Vice President in 1913 to focus on producing vehicles under the newly-founded Dodge Brothers Motor Company. In 1914, the Dodge 30-35 was born, producing 35 hp with its four-cylinder engine. The brothers kept busy over the next several years. They successfully filed suit against Henry Ford because he had stopped paying dividends to the Dodges, who were still invested in Ford Motor Company until finally being bought out in 1919. During World War I, they supplied thousands of vehicles to the United States' war effort. They were at the height of their success, but sadly, both Dodge brothers died in 1920.
John Dodge died in January 1920 after contracting influenza and pneumonia at the age of 52. Horace Dodge, aged 55, followed in December of the same year, succumbing to complications from pneumonia and cirrhosis. Sales slowly declined following the brothers' deaths until the company was sold in 1925 to an investment group that would go on to sell Dodge Motor Company to the Chrysler Corporation in 1928.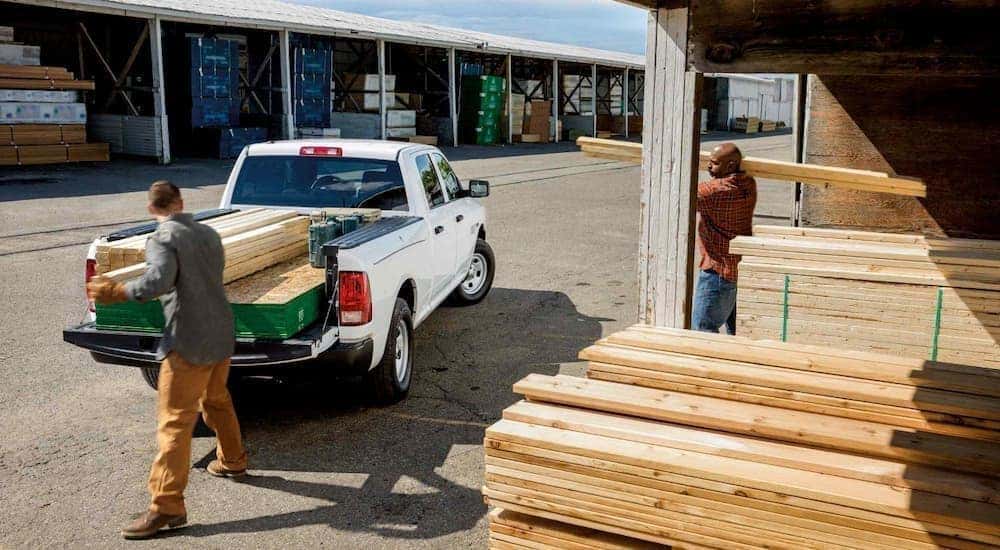 The Dodge Ram Truck Line
It's been nearly 100 years since Dodge was taken in under the Chrysler, now Stellantis, wing, but Ram didn't enter the picture until relatively recently. Before Ram, there was Fargo, a truck company that Chrysler acquired the same year it picked up Dodge in 1928. Fargo was eventually displaced in the United States by Plymouth trucks in the 1930s, but the Fargo brand maintained a presence internationally for several decades.
The word "Ram" first started appearing on Dodge trucks in 1981 with the debut of a new line of pickups that promised to be "ram tough" and sported a hood ornament in the shape of the horned animal's head for good measure. From there, the Dodge Ram line was born, outputting rugged trucks with luxe interiors.
Dodge and Ram Go Their Separate Ways
The year 2009 was a challenging one for the automotive industry, bringing with it tumult and change. In the thick of the Great Recession, Chrysler filed for bankruptcy. The same year, however, their partnership with Fiat began, paving the way for what would eventually become Stellantis, a huge conglomeration of individual brands, each with its own unique personality. Stellantis is all about brand identity. As of 2022, it is made up of 14 automotive brands, including Chrysler, Jeep, Fiat, and of course, Dodge and Ram. When Dodge and Ram split in 2009, Stellantis was still over a decade away from forming, but we started to see the importance of creating a unique identity in this large family of brands.
Identity was the driving force behind the Dodge and Ram split. Ram carried on the tradition of high-quality, hard-working vehicles with its line of pickup trucks and vans that do well both in the consumer and commercial space. Since going solo, Ram has been able to hone in on the pickup, creating specialized versions like the off-roading TRX. Meanwhile, Dodge has put on a new hat, focusing on a different kind of muscle in the form of performance vehicles like the Charger and Challenger, as well as SUVs.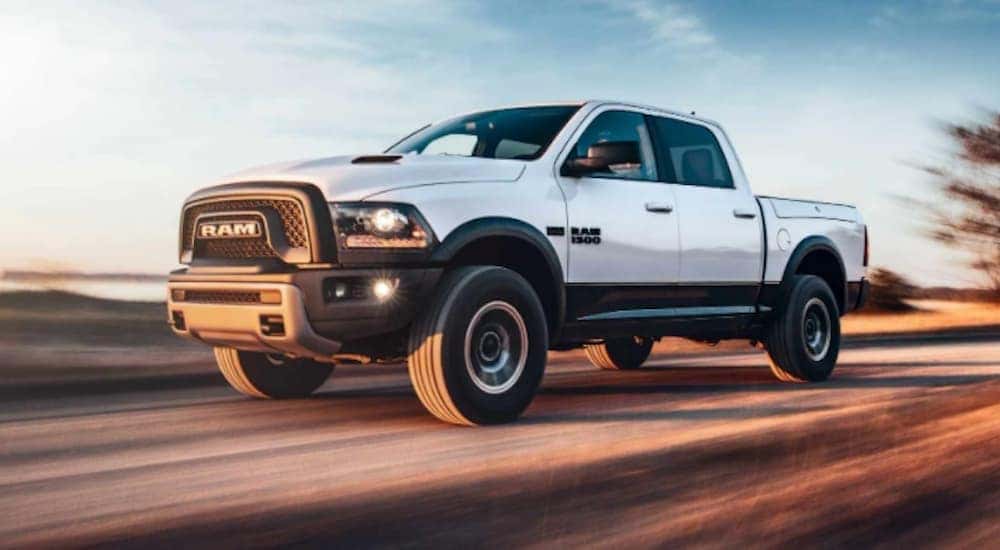 Today's Dodge and Ram Brands
Dodge and Ram have been separate brands for a while now, but that's not a bad thing. For shoppers, it means getting the best of the best and more specialized options, as both brands have become experts in their respective fields. Ram is dominating in the truck segment, with the 1500 enjoying popularity in one of the United States' most competitive segments. Dodge is also doing well in its space, delivering classic and new sports cars and rugged SUVs.
The Ram 1500 continues to be one of the best values on the market. It has four engine options, including two that utilize hybrid technology, a diesel V6, and a supercharged HEMI V8. Its maximum towing capacity is 12,750 lbs, and its brawn is matched only by its handsome styling and luxurious interior. The traditional 1500 is enough for Ram to coast through 2023 with ease, but they don't stop here.
The Ram 1500 TRX returns for its third year in 2023, further establishing its reputation as one of the most capable off-roading pickups on the market. Powered by the HEMI V8, the TRX gets 702 hp and can launch from 0 to 60 mph in just 3.7 seconds, making it one of the fastest gasoline-powered pickups. Combined with beefy 35-inch tires and an upgraded suspension that can accommodate up to 13 inches of travel, there aren't many frontiers the 1500 TRX can't explore.
Not to be outdone, Dodge has been busy putting its own spin on performance. Its four current vehicles, the Durango, Charger, Challenger, and Hornet, have high-performance offerings, making them versatile enough to suit the needs of a wide range of drivers. The SRT badge puts a racing focus on the Charger, Challenger, and Durango models, and the Hellcat moniker takes that performance even further. The most powerful Challenger, the Hellcat Redeye Widebody Jailbreak edition, produces a monstrous 807 hp.
Two Brands, One Goal
Anyone disappointed about the end of the Dodge Ram line was quickly reassured that there was nothing to worry about. Ram has been carrying on as a capable truck line, while fans of robust and sporty performance get love too with the Dodge brand. Ultimately, there are more specialized vehicles in the hands of customers, and that's a good thing. Dodge and Ram no longer share a badge, but these two brands have never been stronger. Their split has allowed both to flourish in their own space, setting 2023 up to be one of their most innovative years yet.