What Does an Alternator Do?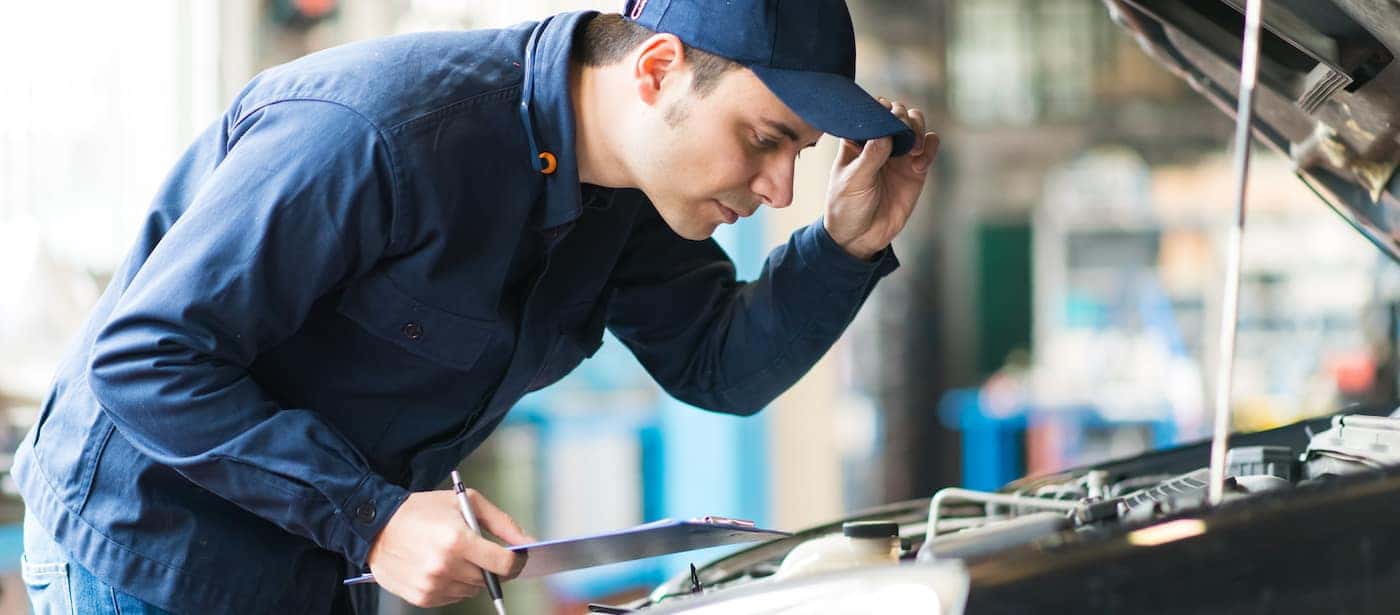 Whether you need a replacement or repair, you might wonder "What does an alternator do?" The service department at Ryan Chrysler Jeep Dodge is happy to help. Though many drivers think a car's battery is responsible for its power, the battery only helps the car start. Once the car is running, it's the alternator that sends power to the electrical system – functioning as the generator which uses the gas engine for energy. So, what do you need to know about your alternator for the Stanley roads?
Signs of a Bad Alternator
Have you noticed unusual signs from your car as you make your Watford City commute? Look out for the following red flags that indicate that your alternator might be on its last legs:
Battery warning light appearing on the dashboard
Dim headlights or interior lights
Burning rubber smell under the hood
Devices not charging
Whining or screeching sound after the vehicle has started
Unable to start
Your alternator will generally last around 80,000 and 150,000 miles or 7 years around Dickinson with typical use. Factors like alternator quality, driving conditions, and power drains can all diminish the lifespan of your components.
Alternator vs. Battery Issues
You know what an alternator does and what a battery does, but how can you tell which component is giving you trouble? When you jump start your vehicle, pay close attention to your car's behavior. If the car dies immediately after you remove the jumper cables, the alternator is likely the issue. However, we recommend scheduling service if you have any concerns.
How Much is an Alternator?
If your alternator is malfunctioning, you're probably thinking "just how much is an alternator?" The answer varies depending on your particular make and model, but if you get in contact with our parts department at Ryan Chrysler Jeep Dodge, we'd be happy to help. We carry alternators designed to fit your car precisely, and we have the talented technicians that will bring out the very best in your vehicle.
Find Out More with Ryan Chrysler Jeep Dodge
Whether you have more questions on car care or need to schedule an appointment, Ryan Chrysler Jeep Dodge will help you with any automotive issues in the Williston area. Contact us for more information or visit the dealership for personalized recommendations.
More From Ryan Chrysler Jeep Dodge
If you've ever been car, truck, or SUV shopping around Williston, you've probably heard about all-wheel drive (AWD) and four-wheel drive (4WD). What do these terms mean, and what's the difference between them? We here at Ryan Chrysler Jeep Dodge have answers! Essentially, AWD and 4WD are just two types of vehicle drivelines, but what are drivelines…

The 2021 Jeep Cherokee is a formidable compact SUV, even when pitted against competitors like the Toyota RAV4. Its known for its rugged nature, bold styling, and its 4×4 prowess. But while others in Stanley and Watford City may gawk at the exterior of your shiny new Jeep, you'll be riding high on luxury inside…

The Jeep Compass is one of the most popular small SUVs for sale in the greater Williston area, let alone one of the most popular Jeep SUVs sold here at Ryan Chrysler Jeep Dodge. Why is that? Compared to the Jeep Cherokee, another favorite, the Jeep Compass is cheaper and smaller, yet still manages to offer impressive capabilities…