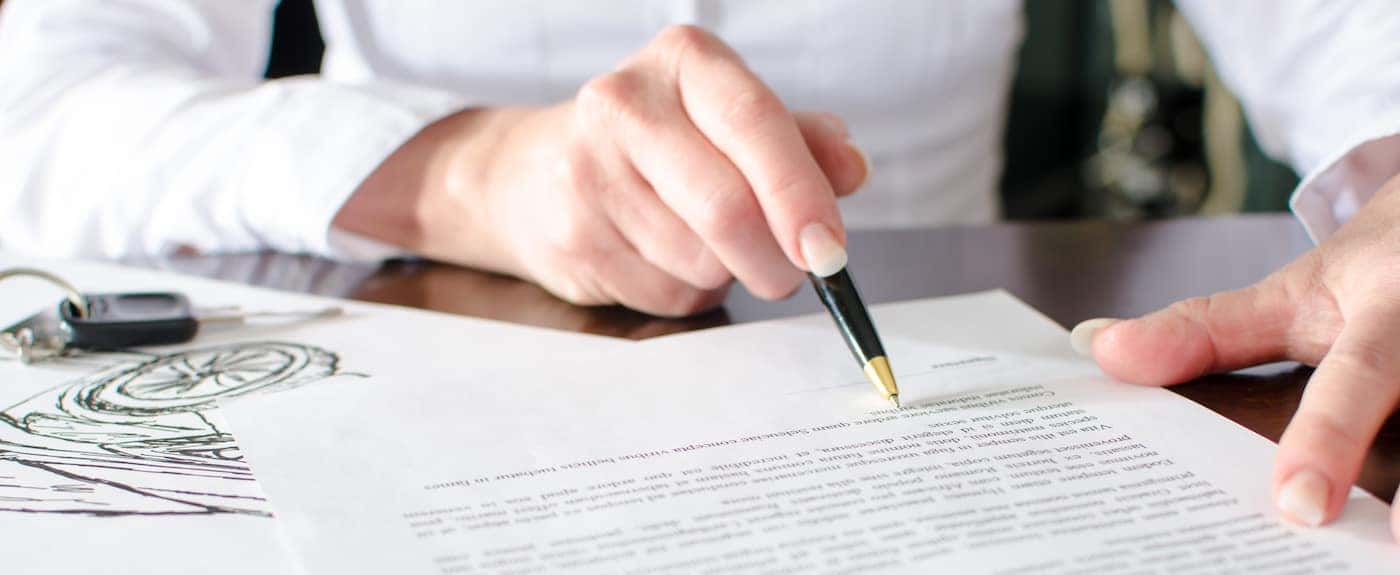 If you're excited to finally get the new Chrysler, Dodge, Jeep of your dream, you'll probably have to determine what to do with your old car. Do you give it to your 16-year-old? Sell it yourself? Trade it in at a dealership? While we can't advise you on the first choice, our finance center pros are happy to detail and in-and-outs on how to sell your car and how to trade in a car. Once you decide which is for you, take a look at our new vehicles for sale in Williston to determine which is your next Stanley commuter.
Selling vs. Trading
Your car, truck, or SUV has served you well for years, but sadly, nothing lasts forever. Is it time to sell Ol' Faithful? There are a few things you should know about selling a car for yourself.
If you want to sell your car privately, you need to…
Research the worth of your vehicle with resources like Kelley Blue Book
Set the price low enough to be appealing to customers, yet high enough that you make a profit
Wait for a buyer that actually wants to pay your asking price
After all is said and done, you might be surprised by how much time this task has taken. What if the customer wants to haggle? What if you can't find the buyer in your local area? What if you have to expand your search beyond the Dickinson area? Selling your car is a nice idea on paper, but the reality is that it isn't all that easy.
Why Sell to Ryan Chrysler Jeep Dodge Instead?
If you're not one of the few who love to haggle and sell things, you might want to turn to a dealership when it comes to offloading your old car. Ryan Chrysler Jeep Dodge is here for you when you're ready to trade in your old vehicle. We have a Williston-area reputation for honesty that's been proven by many happy customers. We'll take your car, no matter the condition, and will give you a fair price for it thanks to our Ryan Competitive Pricing policy. There's simply no need to spend hours posting ads, setting up meetings, and haggling with potential buyers, when we make trading in your vehicle so easy and beneficial.
How to Trade In Your Car
It's time to put away those "car for sale" signs in your yard, as Ryan Chrysler Jeep Dodge is happy to help you. For those ready to trade in their vehicle, follow the following steps:
Clean the interior and exterior of your car.
Grab your car-related documents (car title, service records, registration).
Take care of small repairs like getting your oil changed and replacing light bulbs.
Examine and inspect your car for any issues that might need service.
Use our online Value Your Trade tool to get a quick estimated value.
After that, it's time to pick out a new car, like the Jeep Grand Cherokee SUV or Dodge Challenger sports car. Before you come in, you can even apply for financing online to make your Ryan Chrysler Jeep Dodge dealership experience as quick and easy as possible. Worried about your credit score or negative equity? We'll find the financial plan that works for you! Worried about which restaurant to celebrate your new car purchase at? We can help with that, too!