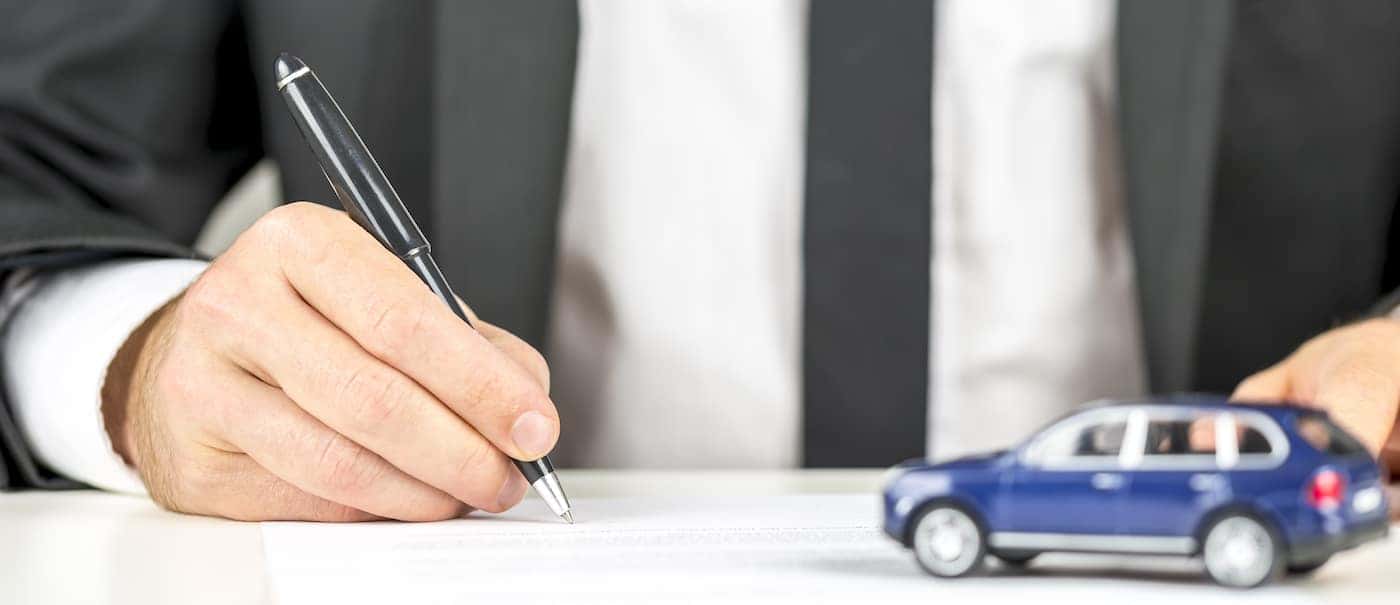 When you're ready to purchase a vehicle for your Stanley adventures, you can either purchase it for cash, lease it, or finance it. While purchasing a vehicle for cash is undoubtedly the simplest option, it also requires an amount of capital the vast majority of drivers just don't have. That's where credit comes in.
What Does It Mean to Finance a Car?
If you're asking yourself, "What does it mean to finance a car?" and "How does financing a car work?", that's what we are going to help you answer! Financing a car technically can be applied to both lease financing and purchase financing, where lease financing spreads the cost of using a car for a predetermined period of time over that period plus interest and returning it at the end of the lease, and purchase financing involves spreading the total purchase price plus interest over a period of time, usually 24-84 months.
Here's How Car Finance Works
The first step to learn how car finance works with a new vehicle or used car is to apply for a loan through the dealership, a bank, or a credit union. Before applying for financing, though, you can make use of our many online tools, like our payment calculator. Next, you'll want to know about what factors will impact the loan you get approved for. Here are just some important ones:
Loan Amount
Length of Loan
Credit Score
Age of the Vehicle To Be Financed
Debt-to-Income Ratio
If you don't have much established credit or if your credit is poor, financing a car (especially with in-house financing) can actually be a great thing for your credit! It may, however, be a good idea to get a friend or family member with good credit to be a loan co-signer to help improve your monthly payments/approved APR.
Pick Your Car Loan Lender
If you're pre-approved for an automotive loan and have a better idea of how car finance works, then the next best step is going to be choosing a lender. If the dealership with which you're shopping offers in-house financing, you can compare what they're providing you with other lenders to see which loan best fits your budget. When considering which loan to choose, play around with things like how much money you'll set aside as a down payment vs. what you want your monthly payments to be vs. what features you want in your next vehicle. Don't hesitate to contact us with questions about any of the above.
Finalize the Auto Loan Terms
Before finalizing your auto loan, purchasing your next car, and driving off into the sunset, you may need to negotiate the vehicle price and financing terms. Make sure to do research on the book value of the car you want, your trade-in, if you have one, and fair interest rates for your credit score. Then, when presented with a loan, vehicle price, or trade-in offer, you're in a better position to get the best deal possible. Another way to shop smart for a financed vehicle in or around Watford City? Take advantage of our car buying tips!
Learn More About Car Financing in Williston
If you'd like to learn more about the many facets of the Chrysler, Dodge, Jeep car or SUV financing process, contact us online for additional information. All of us here at Ryan Chrysler Jeep Dodge want to make it easy for you to finance a car. With that said, you're welcome to apply for financing to get the best deal on your next new or used car near Dickinson.